Phone:
+852 8197 4403
Email:
info@altamirltd.com
Amazon FBA Prep Sourcing & Delivery Services in China
Altamirltd provides an exclusive Amazon FBA Prep services for Amazon Sellers, We help to locate the best suppliers, collecting products, inspecting, labeling, re-packing, bundling, and shipping to FBA Warehouses World Wide.
Altamirltd has developed procedures as streamlined as possible for Amazon sellers. We have worked out a complete system to proceed with your orders in detailed steps. Our well-organized service through the entire process surely will free your mind from any worries
We pick up your products from your supplier warehouse and bring it to our warehouse to store them until you need them.
We can arrange custom-sized packaging, bundeling, and labeling multiple products following Amazon's Guidelines.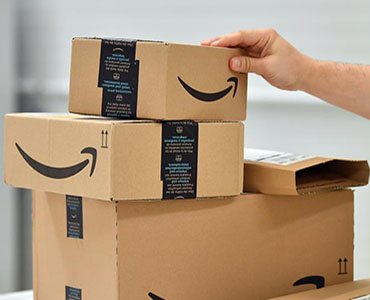 Our Expert Team Inspects & Preps your Goods to meet Amazon's ever-changing requirements.
We provide flexible shipping arrangement for your products to multiple Amazon warehouses, as required.
As an online seller on Amazon, you have to meet Amazon's strict quality standards for prep. Inspection, Packaging and Labeling products require expertise, resources, manpower and time. Altamirltd provides all of this at a fraction of your cost.
We pay visits to factories to check the production capacity, certifications, and quality system. We make sure that products are laboratory tested and have all certifications required to import ensuring the quality of the product.
Our Expert Team Inspects & Preps your Goods to meet Amazon's ever-changing requirements.
We provide flexible shipping arrangement for your products to multiple Amazon warehouses, as required.
Worry Less & Profit More
While Selling on Amazon!
We handle everything from end to end to save you time and hassle. You can focus more on product marketing and business expansion. Work with Altamirltd, let us maximize your profit!
When Sourcing from China using Amazon FBA prep services, you may experience quality issues and non-product complying due to Amazon requirements putting your Amazon business at risk.
Defective Products
Damaged Packaging
Wrongfully Labeled
Leading to bad reviews, damaging your brand image, and affecting your profitability.
Altamirltd 's Amazon FBA prep Team gives you an expert solution to inspect and prepare your products the right way to avoid potential loss
Why Choose Altamirltd Sourcing Instead of Others
7 years experience on sourcing to delivery.Professional & well trained staff handles all your Amazon Prep needs.
Competitive price through Altamirltd Supply Chain. No hidden charges. Prices are always transparent.
We try to streamline the whole process so that it could be as efficient and swift as possible to fulfill your needs!
We tailor our service to meet your unique FBA Prep needs. Handle the job to us and we will do the rest!
1. I am not in China but my products needed to be shipped to Amazon, can u guys do it?
Yes, definitely. We are your one-stop solution for Amazon FBA Prep services. We have a worldwide shipping network, So where ever your cargo is, we can ship it for you to any FBA address across all of North America, Europe, and Asia.
2. Do I need to pay for labeling if I have barcode printed on the product package?
No. If your package already includes an Amazon barcode, there is no need to add labels. We will only bill you for the services you need and request.
3. How long is needed for delivery to Amazon warehouse from China ?
Apart from the peak season, delivery into Europe & U.S. warehouse needs around 30-40 days by sea, around 8-12 days by air freight service. We also offer fast shipping service within 4-6 days by courier from China.
4. Why should I hire a Amazon FBA Sourcing agent in China?
When you start an Amazon business, it is very important to find reliable suppliers who have working experience with Amazon sellers. Many suppliers do not offer certain procedures that comply with Amazon guidelines. By working with a sourcing company like Altamirltd providing Amazon FBA prep services, we can guarantee that your products won't be denied access to Amazon FBA facilities, your product return rate will drop as Altamirltd makes sure to check every single product before they leave our facilities ensuring you lower costs and maximize profit.